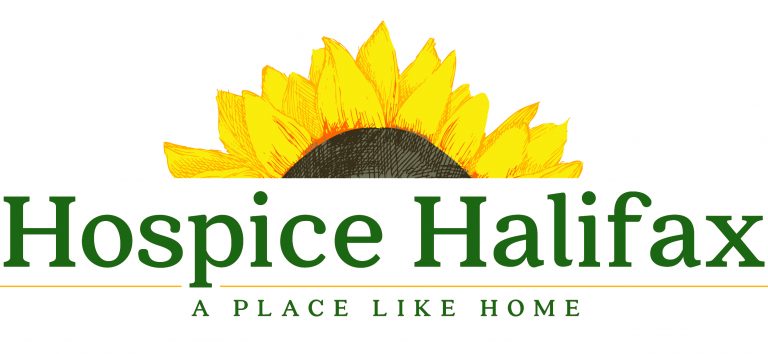 George W. Wilson and Teresa Madelyn (Merriam) Wilson Foundation
Halifax, Nova Scotia
March, 2018
Dear Board Members,
On behalf of Hospice Halifax board members, staff members, and volunteers, I extend a warm thank you to the foundation for its support in further developing our volunteer training strategy. We're preparing to expand our volunteer base to 200 community members when Halifax's first residential hospice opens on October 1, 2018.
Trained volunteers will be essential in providing non-medical care and support for patients and families during their stay at hospice. Of course, volunteers' hard work will continue to mobilize our major annual events — Feeling the Love Dinner and Dance Party in February, Hike for Hospice community walk in May, and Hats Off for Hospice cocktail party in October — helping the community connect with these fundraising and awareness events and ensuring the events achieve impressive results. We are grateful for the skill, energy, and presence our volunteers contribute. In 2017, for example, over 162 volunteers contributed over 10,400 working hours to Hospice Halifax board and committee initiatives, events, and community outreach.
Now, Hospice Halifax is at a pivotal time in its journey to support Nova Scotians affected by life-limiting illness.
Halifax's first residential hospice, a place where patients and families receive support, comfort, and pain management as patients near the end of their lives, is well under construction at 618 Francklyn Street in Halifax. Planned by community members for community members, the 10-bed residential hospice will offer state-of-the-art palliative care and support services 24 hours a day, seven days a week, in a home-like setting. Clinically-directed interdisciplinary teams made up of patients and their families, health care professionals, and trained volunteers will offer physical, social, spiritual, and emotional care.
The residential hospice will have a tangible impact on community development: Hospice Halifax will employ up to 25 medical and non-medical staff members total, in addition to engaging about 200 volunteers. The residential hospice's education and training centre will host workshops and seminars for local, Atlantic Canadian, and Canadian learners.
Volunteer development is critical to Hospice Halifax's functioning. Here are some of the ways the foundation's support is making an impact:
Hospice Halifax hired a part-time volunteer coordinator in 2017. Recently, the coordinator position expanded to a near full-time role
In 2018, Hospice Halifax will deliver a 15-module, combined online and in-person training course for up to 100 volunteers to work effectively and compassionately with patients and families. The course aligns with national and provincial best practices in hospice palliative care and will be championed as a pilot project with the Nova Scotia Hospice Palliative Care Association, in preparation for other hospice openings across Nova Scotia. Volunteer roles at the residential hospice will include patient/family support, food services, reception and administration
Volunteer facilitators who lead Hospice Halifax's weekly bereavement support group — most of whom work professionally in counselling or medical-related fields — will attend an intermediate/advanced grief workshop in March 2018. The workshop will help facilitators continue to provide insightful, meaningful support for community members working through the death of a loved one
We envision that our facilitators and trained volunteers will be instrumental in introducing and leading support programs for patients and families when the residential hospice opens in October. Over the last year and a half, volunteer facilitators attended an introductory grief workshop and a 'resource and discussion' evening.
Hospice Halifax is committed to creating ongoing opportunities to formally and informally recognize new and longstanding volunteers for their work. We will continue to consult with volunteers, organize social gatherings, and foster working relationships that build on volunteers' unique strengths and competencies.
Everyone will have a role to play in welcoming patients and families to the residential hospice when it opens and the support we've received from the foundation will help make it happen. We are grateful for the support that has been entrusted to us and we look forward to working together with the foundation into the future.
Sincerely,
Gordon Neal
CEO, Hospice Halifax